Mission Statement
To provide programs, education, awareness and opportunities that empower children, youth and adults to improve health, wellness and skills for success in school and in life.
Our Vision
A community where youth feel loved, respected and appreciated so they refrain from drugs, alcohol and violence and ultimately lead a healthy lifestyle.
---
Board of Directors
President
Tara Whitehead
Treasurer
Andrea Spottswood
Directors
Sean Brandenburg
Bonnie Helms
Floyd Jenkins
Ebenson Michelin
Elena Spottswood
---


Interested in Keys To Be The Change Programs?
Contact
Executive Director
Heidi Golightly
541-974-4398
Assistant Director
Jody Smith
(305) 304-2064
Contact us if you would like to volunteer. Click the link below to make a secure donation.



A COPY OF THE OFFICIAL REGISTRATION AND FINANCIAL INFORMATION MAY BE OBTAINED FROM THE DIVISION OF CONSUMER SERVICES
BY CALLING TOLL-FREE
1-800-HELP-FLA (435-7352)
WITHIN THE STATE. REGISTRATION DOES NOT IMPLY ENDORSEMENT, APPROVAL, OR RECOMMENDATION BY THE STATE.
---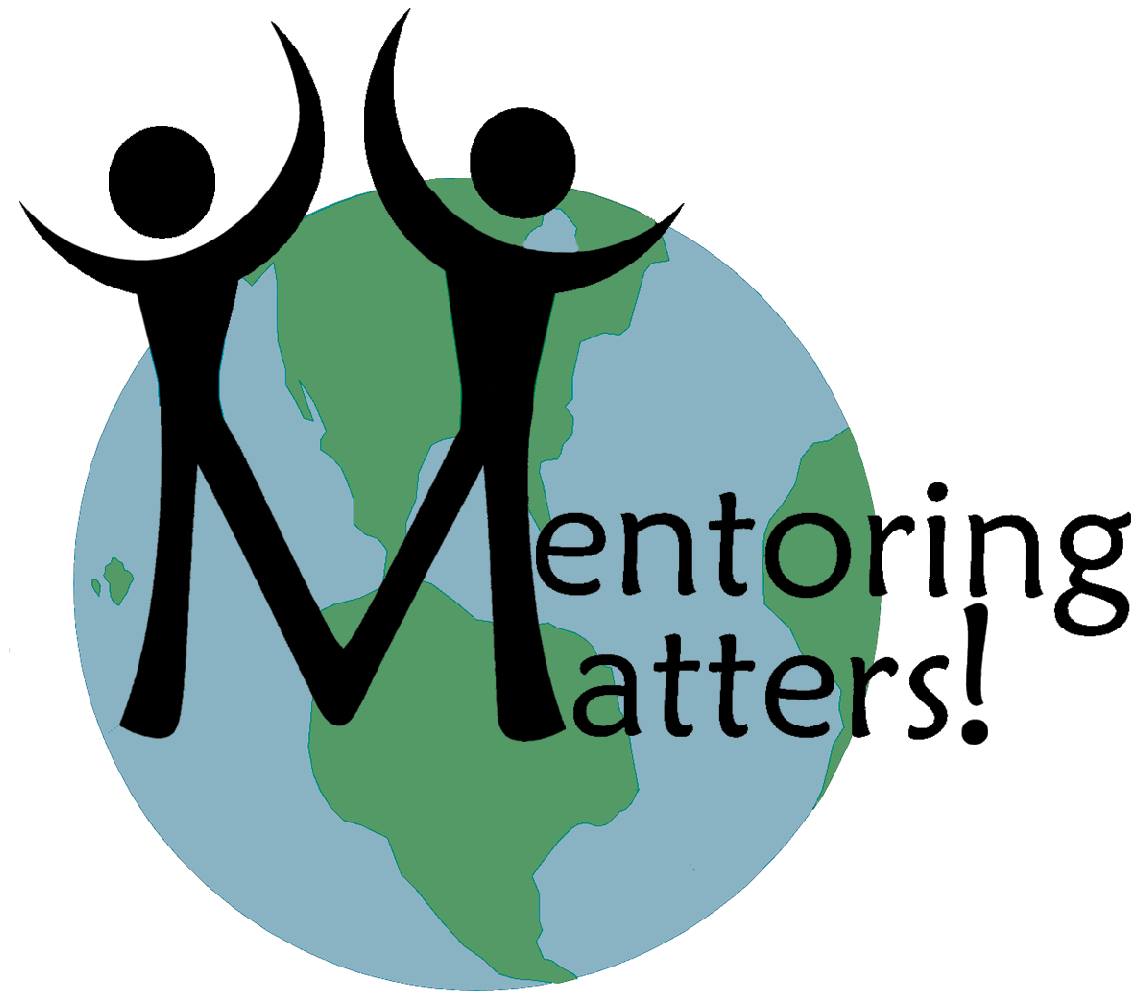 Dear Friends:
Thanks for visiting Keys to Be the Change, Inc. We are thrilled to have you wander around our website and take a peek at what we are doing in the community. As you may know, we are a grass roots, 501(c)3, non-profit corporation. We create programs that empower children, youth and adults to thrive in school and in life by building self-confidence and self-esteem. Currently we are involved in about 500 students lives on a weekly basis here in the Florida Keys. Our monthly peer-to-peer Drug and Alcohol Prevention Program, our Anti-Bullying initiatives, our Kids Win: Pathways to Success mentoring program, our MORE Reading Literacy Program along with our Youth Leadership endeavors and our Farm to School programs are all working to make our schools and communities safer and healthier for everyone!

We could not do any ot this without the support of the Monroe County School District, the Monroe County Board of County Commissioners, the City of Key West, the Key West Police Department, Joint Interagency Task Force South (JIATFS), Monroe County Fire Rescue, Keys Open Doors Foundation, Strunk Ace Hardware and the many other community donors, businesses and volunteers who support us every day of the year. We thank you! We are all examples of being the change we wish to see in the world. Remember- "It is easier to build strong children than to repair broken men" and women. We are reaching out for donations from our friends and neighbors to help sustain all of our programs for next year. Please feel free to use paypal or send a check to: Keys to Be the Change, Inc.- 1208 Watson Street, Key West, FL 33040.
Keys to Be the Change continues to help the youth in our community by creating programs that build self-esteem and self-confidence. For over two years, all of us have been experiencing life in a very different way. Imagine growing up in this world as it is right now. My heart goes out to everyone, but especially the kids, who are being robbed of a normal childhood.
THANK YOU ALL ONCE AGAIN FOR SUPPORTING
KEYS TO BE THE CHANGE.
THESE KIDS ARE OUR FUTURE.
IT TAKES A VILLAGE AND WE ARE A GREAT ONE!
Very gratefully yours,

Heidi R. Golightly
Executive Director
Keys to Be the Change, Inc.
541-974-4398
heidirgolightly@gmail.com
www.keystobethechange.org
---
OUR PROGRAMS
MORE LITERACY PROGRAM
Mentors Optimizing Reading Excellence
Keys to Be the Change partners with the Monroe County School District providing a Literacy Coach as well as reading mentors on a daily basis to help improve literacy skills among both reluctant readers and newly arrived immigrants for children and youth in grades K-12.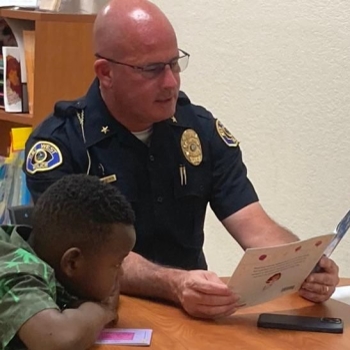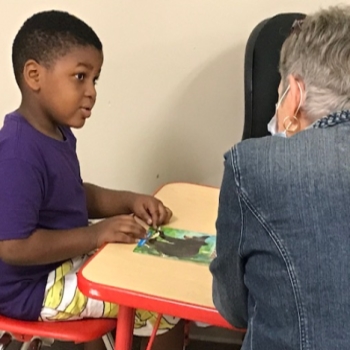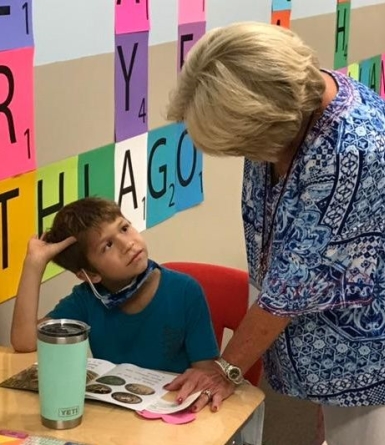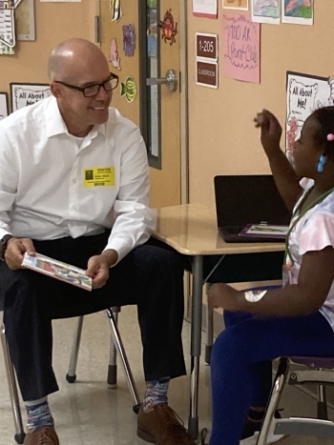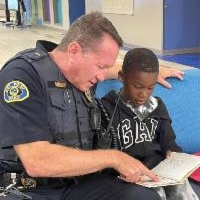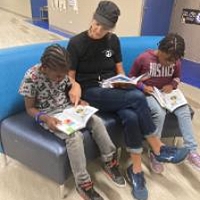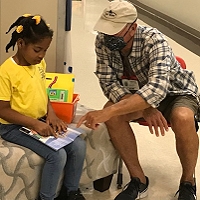 ---
KIDS WIN: PATHWAYS TO SUCCESS MENTORING PROGRAM (KW:PTS)
Keys to Be the Change partners with the Key West Police Department, JIATFS (Joint Interagency Task Force South), the Monroe County School District, the City of Key West, Florida Keys Aquaduct Authority and many community members, who mentor high-risk youth in elementary, middle and high school. This program has an 80% success rate in reducing truancy and/or increasing grades. Our goal is to build self-confidence and self-esteem in children while providing positive role models in their lives.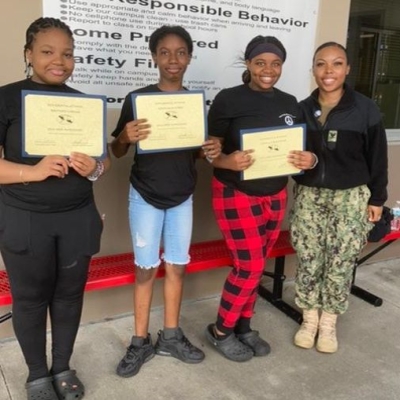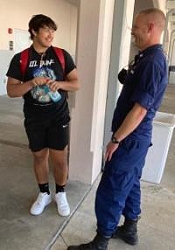 ---
PREVENTION/YOUTH LEADERS
Keys to Be the Change student leaders participate in prevention activities including Red Ribbon Week, Unity Day, Human Trafficking Awareness campaigns, monthly positivity campaigns, and anti-drug, alcohol and violence campaigns. These same youth leaders read with "littles" at elementary schools on a weekly basis to help reluctant readers learn to like reading! They help the community with beach cleanups and trash pick-ups; they pay tribute to our veterans and law enforcement personnel and are involved in many other service activities throughout the school year. The goal of this program is to to create positive peer-to-peer role models while promoting healthy choices. Living life without drugs, alcohol or violence is the ultimate message.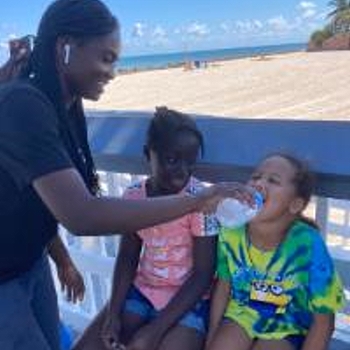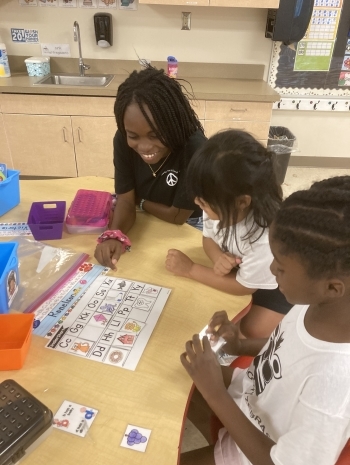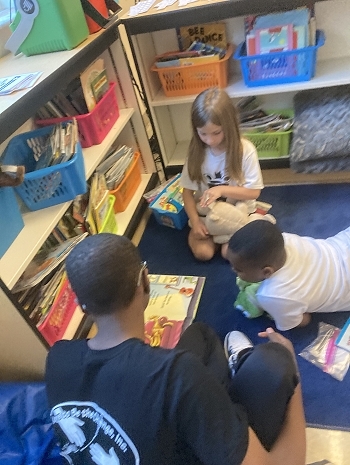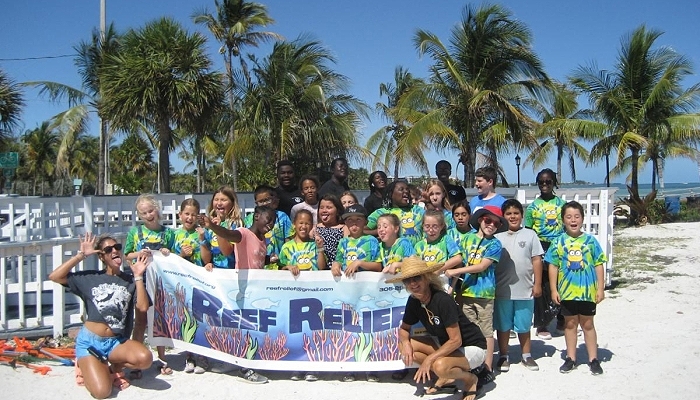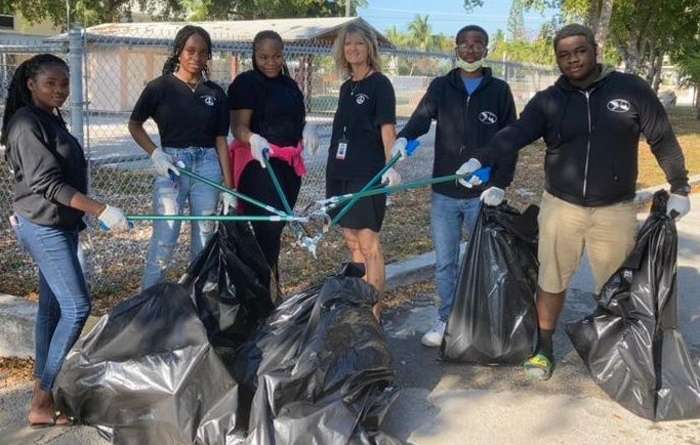 ---
FARM TO SCHOOL/FARM TO TABLE
Keys to Be the Change provides students and community members the opportunity to learn about growing organic vegetables for sustainability purposes as well as promoting healthy eating habits. Raised beds, tower gardens, and microgreen containers are all utilitzed in this endeavor.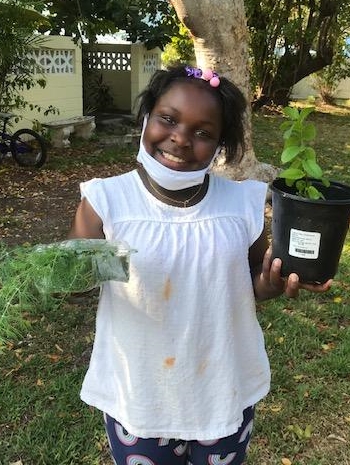 ---
---

IT TAKES A VILLAGE TO HELP OUR KIDS....THANK YOU MONROE COUNTY FOR BEING AN AMAZING VILLAGE!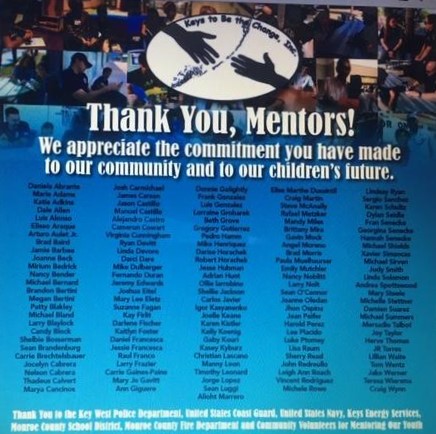 TESTIMONIALS
"We are pleased to partner with this organization to improve literacy rates and encourage our students to read, providing opportunities that empower them and provide skills for success."
Christina McPherson
Monroe County School District Director of Teaching and Learning

"These programs were enrichment to our school and the students benefited from them greatly. We would like to continue these programs with Keys to Be the Change and hope to expand the partnership."
Dr. Larry Schmiegel
KWHS Principal

"The MORE Literacy Program is a huge piece of our successful school. We view them as a strong reason we continue to grow."
Rob Taylor
Monroe County School District Literacy and Student Support Coordinator

"We encounter many hardships and challenges in life but when we come together we can make things better not only for ourselves but for others."
Youth Leader

"Keys to Be the Change has connected me to other people. I feel motivated and encouraged to be a helpful part of my community."
Youth Leader

"Thanks to you, you always did your best to make sure i was getting what i needed. From grades to life outside of school so thank you."
Student
Kids Win Program

"Thank you so much, you never gave up on me even though i always gave you a reason too. You kept me going even when i would quit."
Student
Kids Win Program

"Thank you for always "thinking outside the box" during a year filled with much duress and challenges. You never seem to let strife…such as a pandemic/Covid 19, stop you from allowing our students to learn and become leaders in our community. Thank you for growing this nonprofit to be such an outstanding giving part of our community."
Debbi Jackson
President, Keys Open Doors Foundation

"This organization does more than so many others with so much less money. I am proud to be a part of Keys to Be the Change."
Andrea Spottswood
Treasurer Keys to Be the Change, Inc.

"What a fantastic, inspiring and joyful update! Thanks so much for sharing, Heidi! I hope and you and KTBTC keep up the great work!!"
Bobby Highsmith
School Board Member